RESEARCH
3D Animation
Xenobiology
Procedural Modeling
A "Phytoborg" is a vegetative lifeform that fuses machine and living plant-like elements. As with the machine-creatures in the Living Machine series, these vegetative machine-plant creatures embody visions of post-technology life or of exo-biological life. The "tree" in "Phytoborg 2" is largely organic in appearance, but includes cube-like shapes that suggest a machine or non-biological origin.
Phytoborgs are the children of Andrew Nelson from the University of Arizona. They are part of his broader "The Living Machines" series which includes graphite drawings of machine-like creatures in futuristic or post-human landscapes.
This project heavily inspired by the field of Xenobiology is a research on synthetic forms in a post-human environment.
This series mainly challenges species categorization and naturally permitted breeding among animals, plants and machines, providing a number of possibilities and probabilities, all encompassing natural (human) traits such as affection, hug, protection, isolation and different forms of intelligence.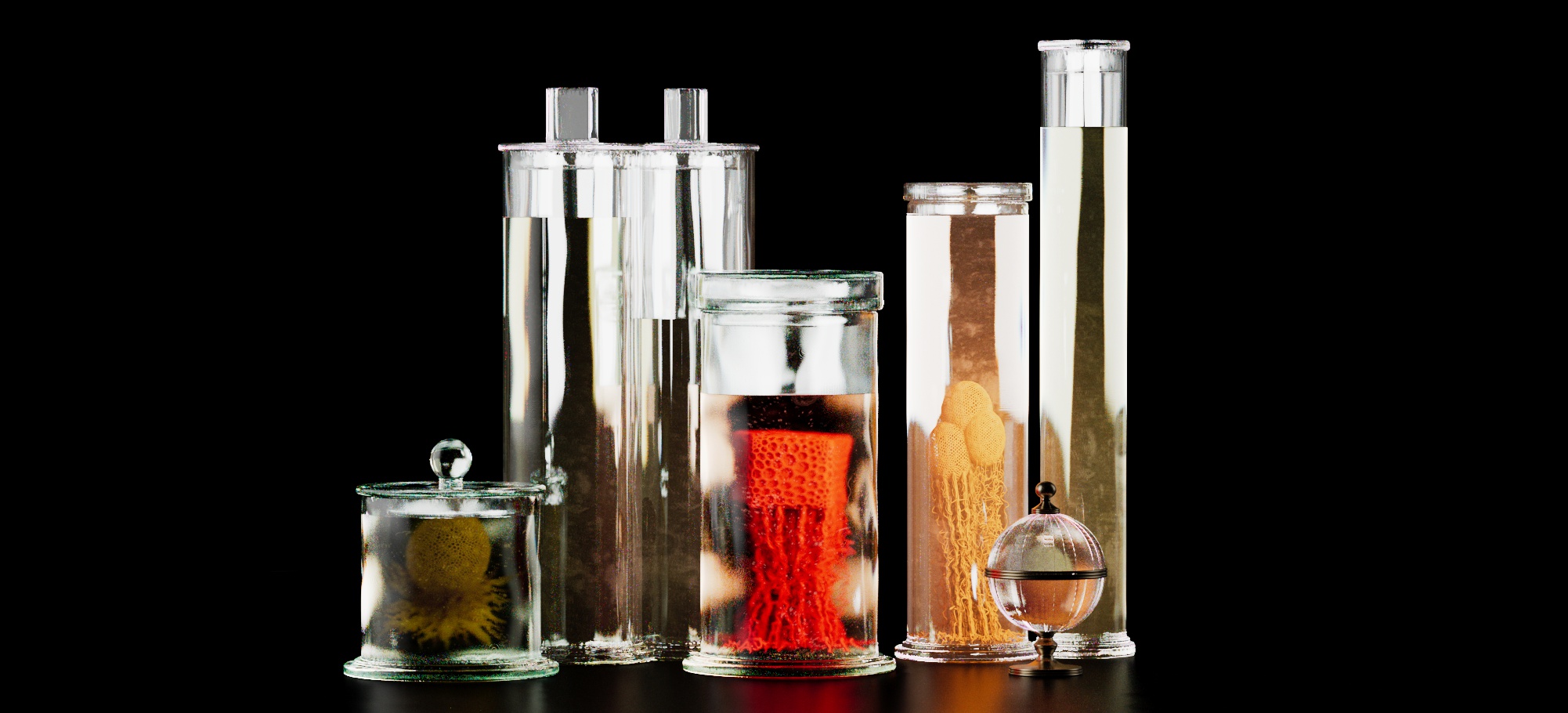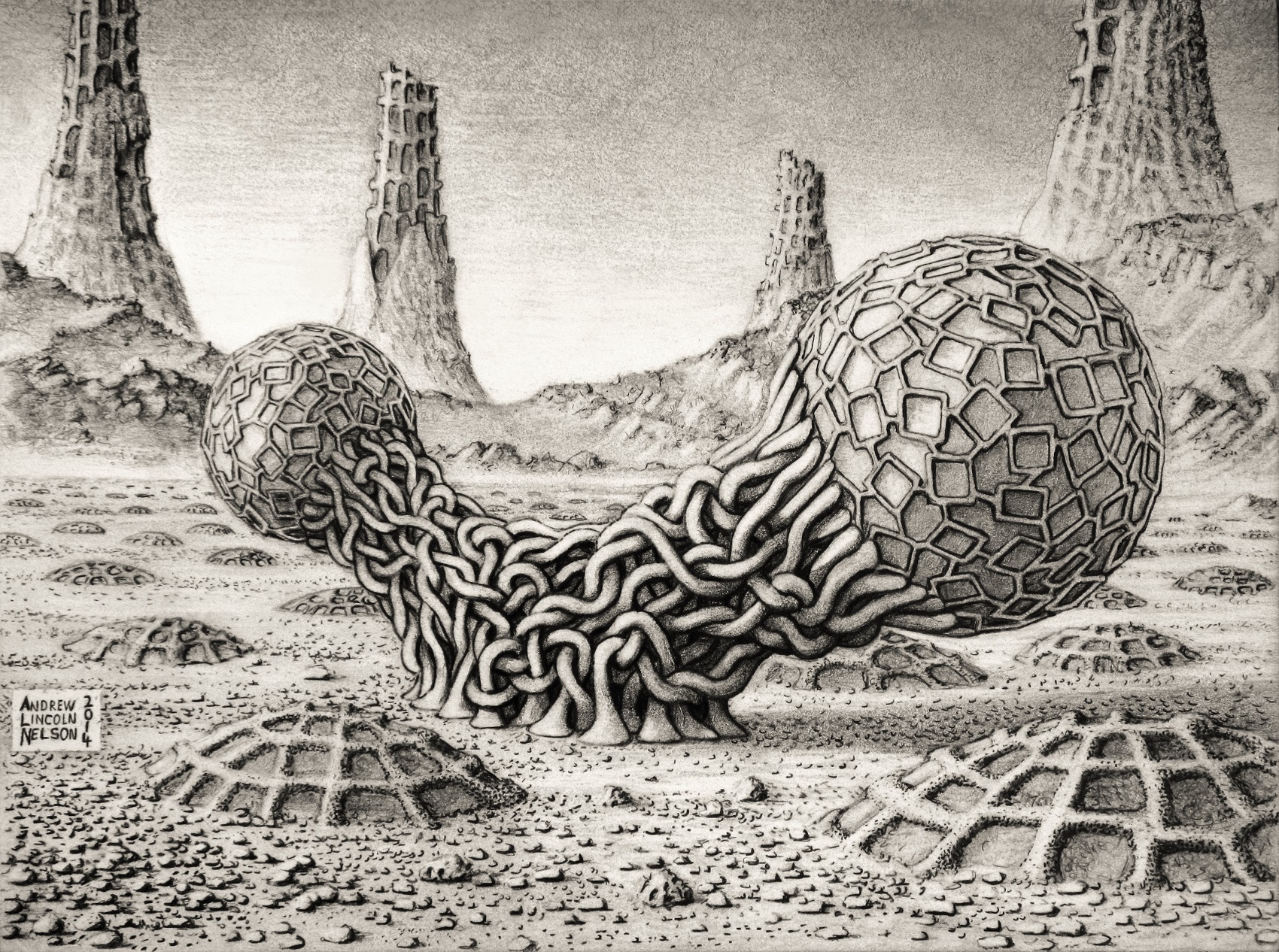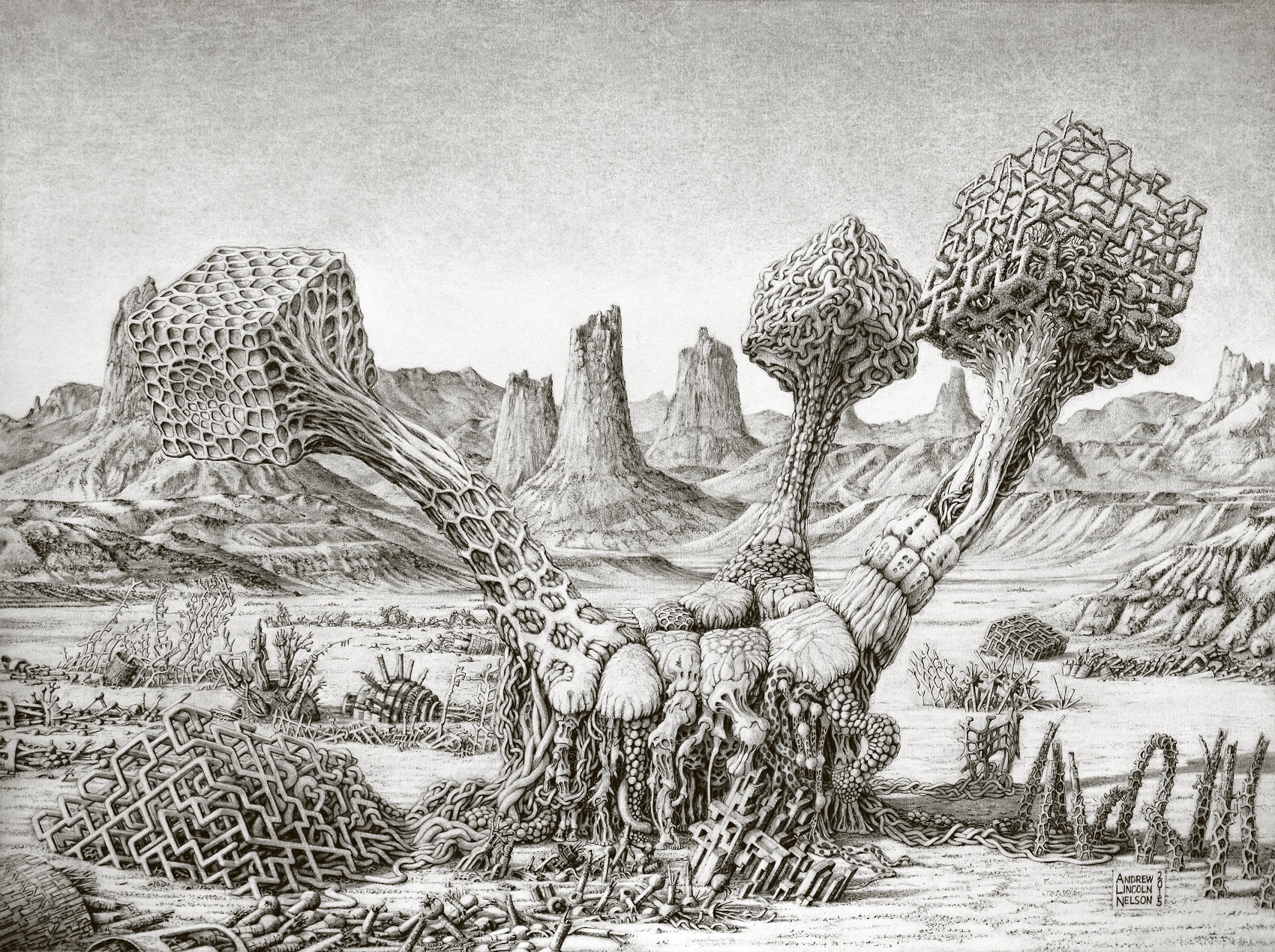 ANDREW LINCOLN NELSON: Graphite Drawings
Phytoborgs are being developed in SideFX Houdini as procedural 3d living organisms.