TITLE
DYO Suites
DATE
SPRING 2017
CLIENT
NEXT Design
TYPE
BRANDING, ARTISTIC DIRECTION, DIGITAL CONTENT
DYO Suites
BRANDING, ARTISTIC DIRECTION, DIGITAL CONTENT
Construction materials were transformed to elements of the periodic table, and the latter became ideas that fuelled our graphic design process, all giving life to a broad branding concept
With a strong academical background on architecture, spatial experience design and motion graphics, we opened up this vision to the digital realm, merging the ever inspiring nature's elements to today's unparalleled expressive abilities of 3d visualisation software.
Each material was physically modelled and rendered in 3d and all liquids and fragments were realistically simulated to capture the essence of each element representing each suite as accurately as possible. Creative freedom was taken at all stages so that the main branding concept of mystery and high-tech could manifest out every final image.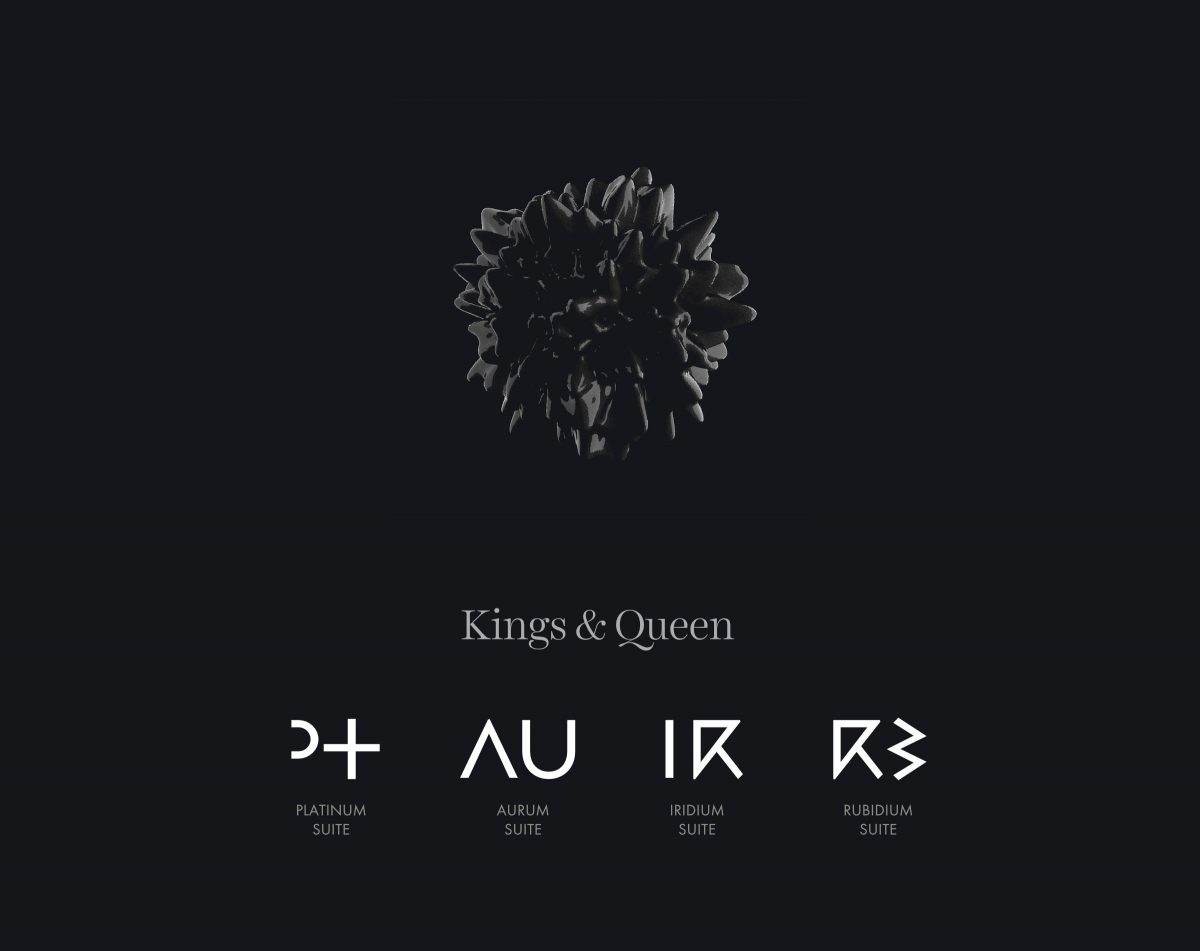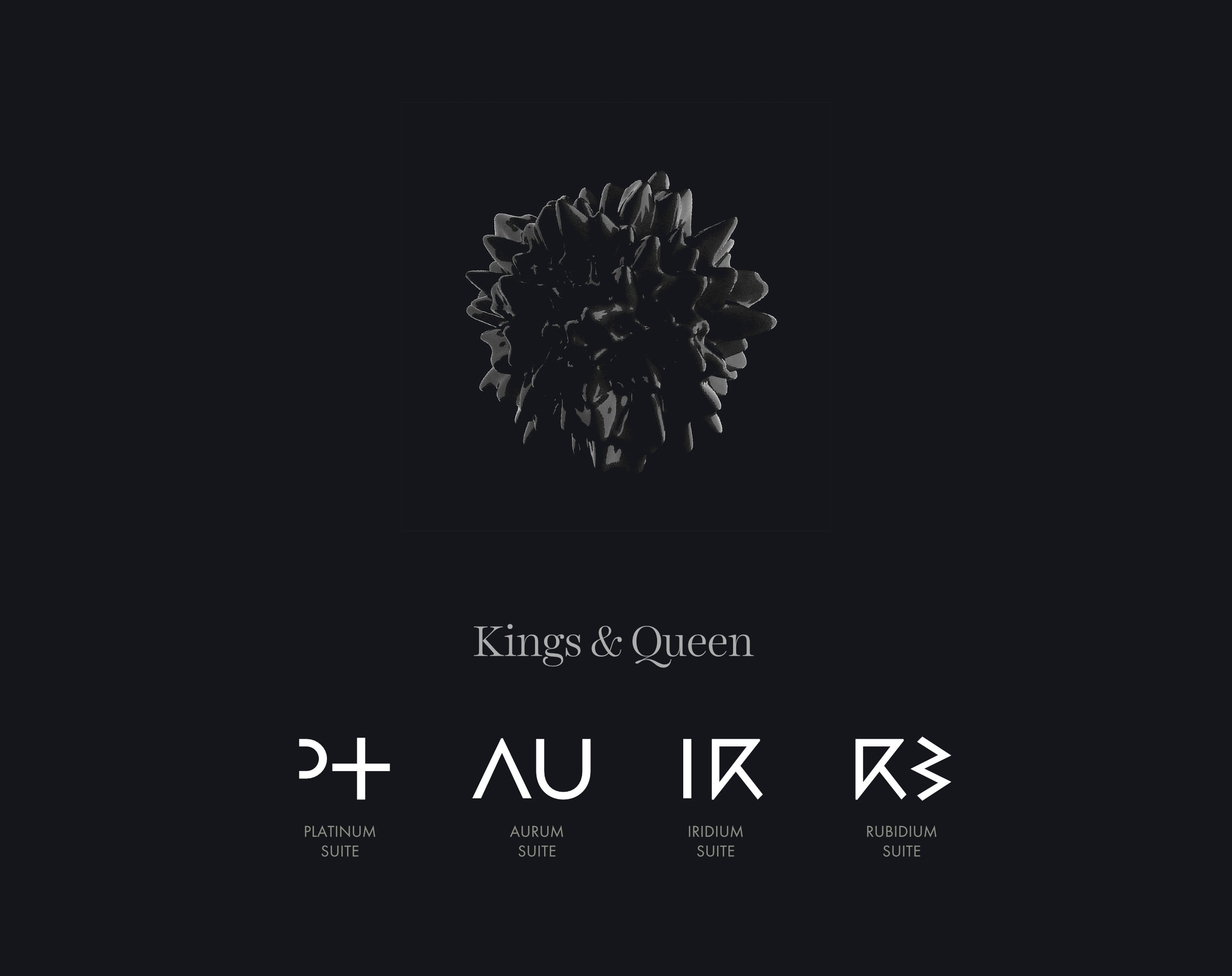 Dyo Suites was build from the ground up to become the most technologically advanced hotel in Crete. Our briefing was "Check in to your suite, unlock your door effortlessly, control each aspect of your suite's automation such as lighting scheme, temperature, and do-not-disturb signs. Your suite in your hands."
A series of glass panels with minimalistic, readable iconography were designed to cover all the interior suite needs as well as the corridor and hotel exterior control panels and switches. The logotypes of the suites were laser cut on acrylic panels behind a layer of glass which was fitted to touch sensitive surfaces receiving the guest input.