TITLE
Chamber Music Festival 18
DATE
SUMMER 2018
CLIENT
CMF
TYPE
BRANDING, ARTISTIC DIRECTION, DIGITAL CONTENT
Chamber Music Festival 18
BRANDING, ARTISTIC DIRECTION, DIGITAL CONTENT
The 7th Chamber Music Festival bids farewell to the Summer and welcomes Fall. This year's festival is a musical journey through Light and Darkness. This theme is expanded and researched in four concerts.

The first concert exposes the theme of darkness and light through Schönberg's Verklärte Nacht and Mendelssohn's sextet. The second concert is dedicated to our dark part, the spiritual, the unknown, the inner struggle and contemplation with works from Olivier Messiaen, Biber and Arvo Pärt. The third concert depicts the light, the outside, the impulse that reaches our senses, therefore it is a concert of works inspired by images from Debussy, Mussorgsky and Górecki. Finally, our fourth concert is a tribute to the loss of a dear friend. It is a memorial and a goodbye.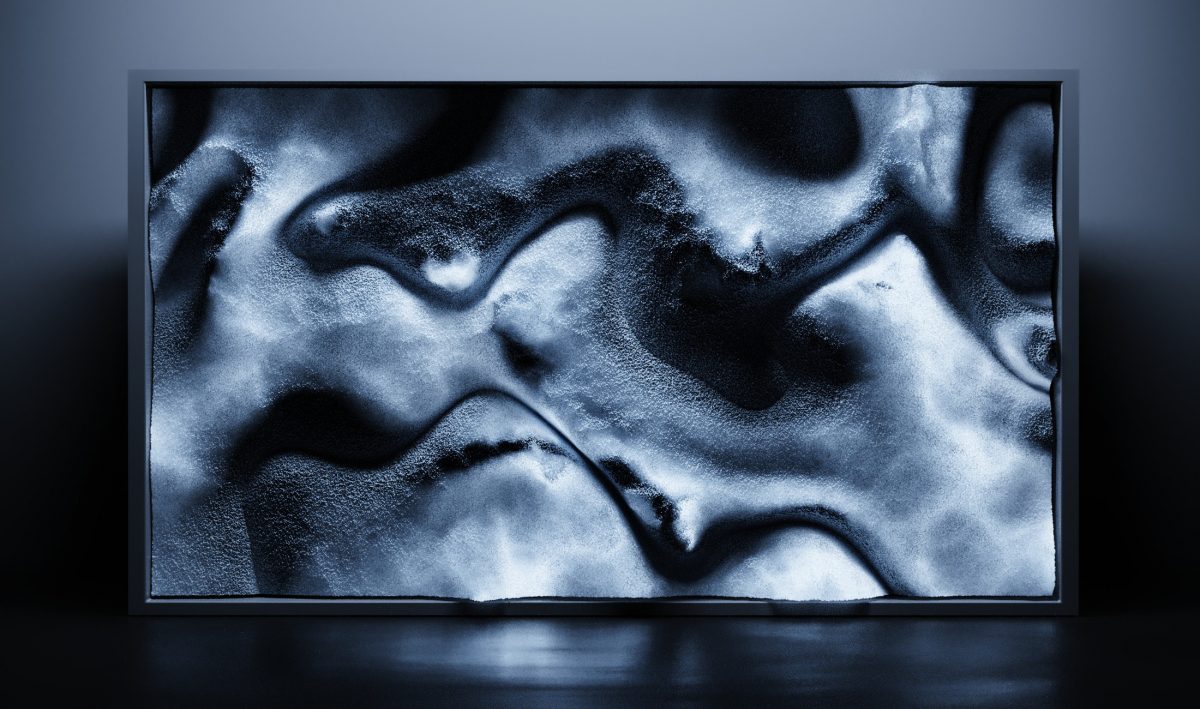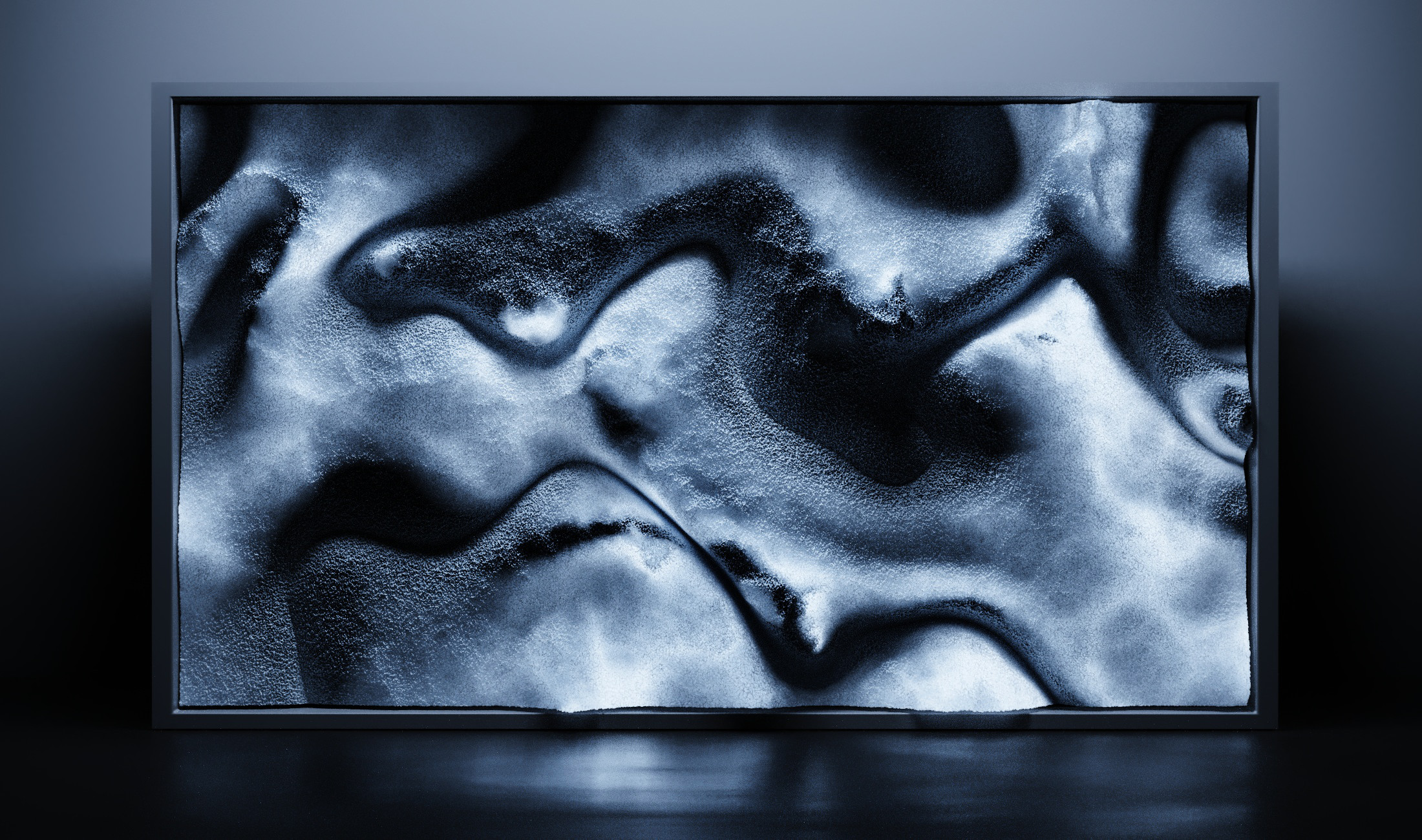 Particle simulations as well as complex noise shaders were used to model a material that resembles a living organism. The concept of light and darkness is further enhanced by streaks of caustics and areas of no light and the flow between those embarks in a never ending loop reminding us of our seemingly binary but also fluid world
As a limit between the light and the shadow, the warm and the cold, the dry and the damp, the element of sand became the Visual protagonist of this journey. Noise computer simulations and a digital language inspired by the theories of the futurist Luigi Russolo and the contemporary materiality movement form the basis of this year's festival establishing an innovative but deeply touching visual journey that completes the musical one.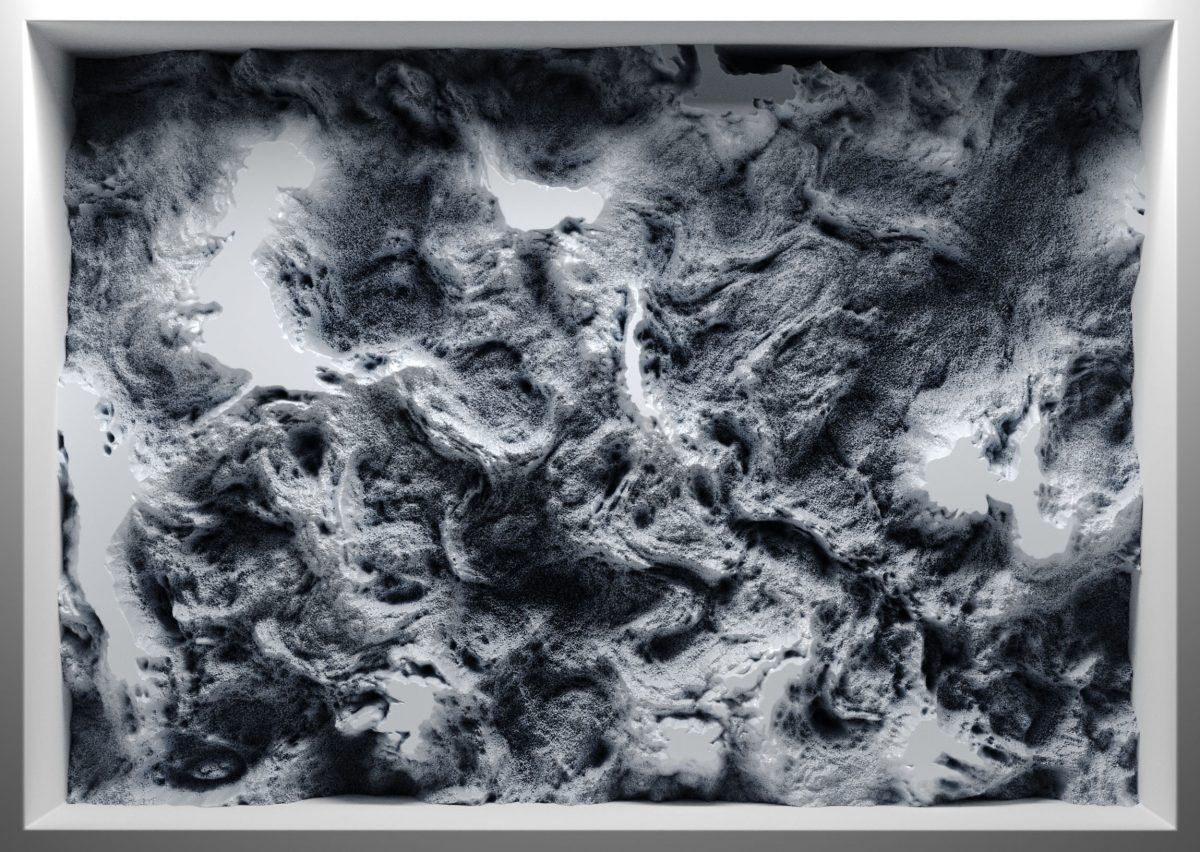 Inspired by Luigi Russolo's "The Art of Noises" written in 1913 a new research was made on the families of noises based on the six families of noises for the Futurist Orchestra.
This created a noise map guide that corresponds each Cinema 4d Noise shader to a specific emotional response such as fear, anger, anticipation, surprise, grief, joy etc. As we moved from the inherent noise of the analog world to humans' first art forms we strived to simplify shapes and colours. The need for realism and realistic representation, found in the sculptures and paintings of ancient greece and renaissance, lead us to study this inherent noise again and created a more textured form of visual art. With the advent of the digital era and the industrial revolution, new space was given to the representation of noise itself as a fundamental visual element for a new kind of visual arts more fit to a world that moves away from clear shapes, colours, tribes, traditions and symbolic languages and contrary to the common everything-becomes-mud belief, it embraces the complexity and codifies it to new forms and meanings.