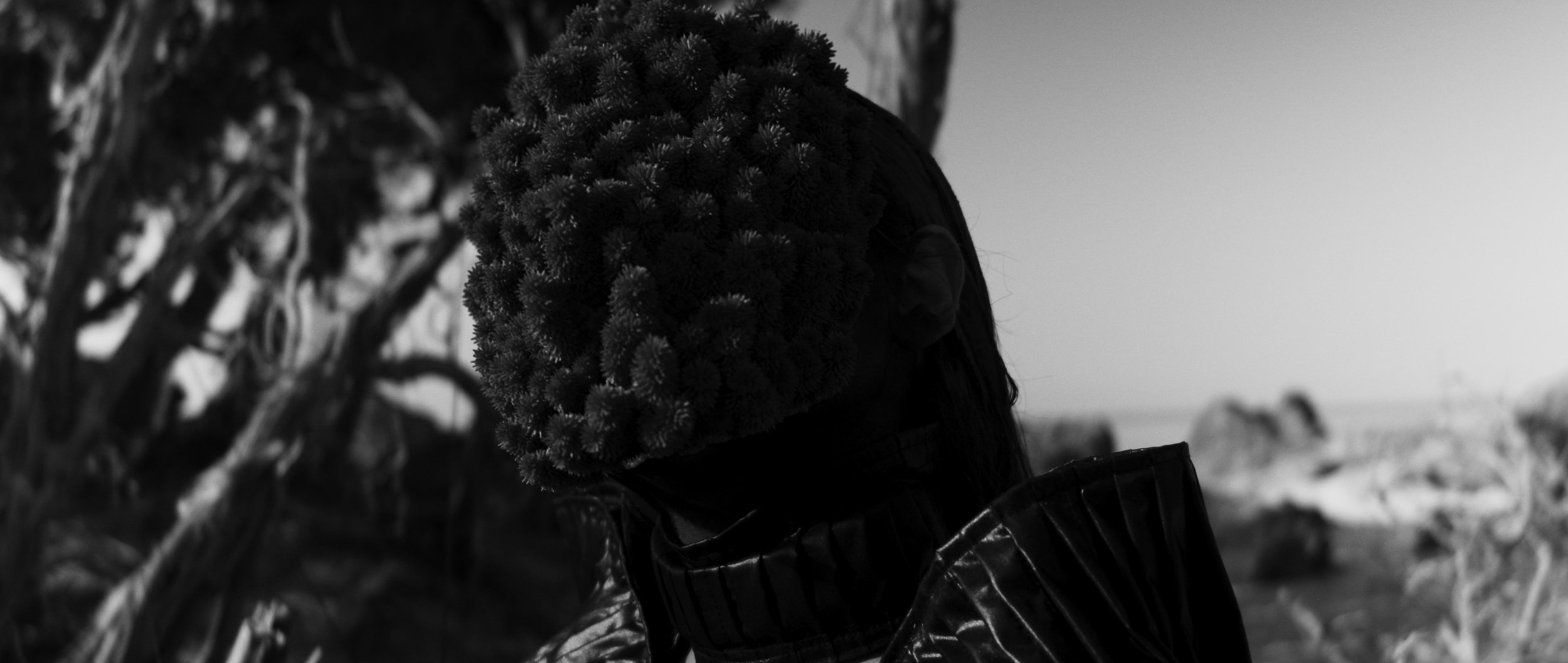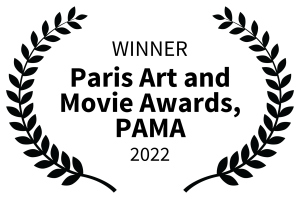 Direction: Aias Kokkalis
Concept: Sofia Sarri, Aias Kokkalis
VFX, Animation: Aias Kokkalis
Art Direction: Aias Kokkalis
Production:
Sofia Sarri, ThePlasticStudio
Camera Operator: Diego Lorenzo Carrera
2nd Camera Operator: Nicolo Roccatello
Drone footage: FL Studio
Video Editor: Aias Kokkalis
Make up & Hair : Margarita Ioannidou
Costume Designer: 240791ek by Eleni Kavvada
2nd Costume Designer: Joana Loka
Prop Designer: Marios Stamatis
Production Assistants: Alyssa Rydell,
Athina Botonaki
Choreography Supervisor:
Constantinos Georgopoulos
Ariadne is a visual journey into Aias Kokkalis' life in Crete. When commissioned by Sofia Sarri to create a new music video for her new single, I realized that my 12 years of life in the island of Crete and the profound effect they had on my aesthetics and education, had to materialize in this project. The music itself was conceived and composed at those beaches, gorges and under those trees that both me and S.S have treasured for many years, as places of spiritual ecstasy and ecological equilibrium.
Ariadne is at the same time Aias Kokkalis directorial debut in the short film genre. This project proved challenging in many ways. The shooting locations were extremely remote, with lack of water or electrical supply or any facilities whatsoever. The transportation of equipment as well as the overwhelming temperatures of southern Crete, made the experience so hard, that it could only be mitigated by the passion of everyone involved.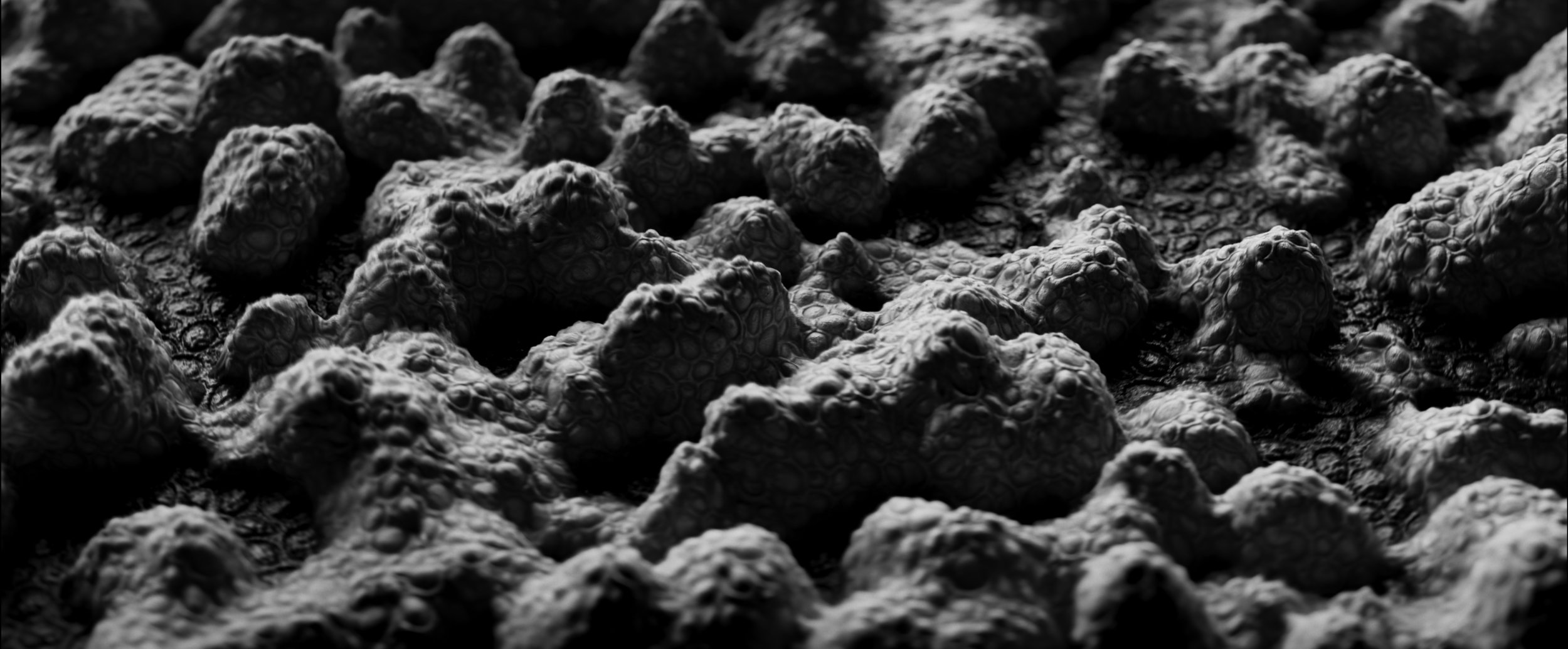 The creation of this project took almost 9 months. Similar to an actual human birth. It has been nothing less than this birth process, from initial love to the struggles of throwing away so many valuable scenes, to keep just the best ones for the resulting film.
Ariadne is a work tribute to my personal research during the last decade on biological morphogenesis, with shapes and properties that are determined by their context. All CGI was developed with SideFX Houdini using techniques and algorithms I have developed during these years.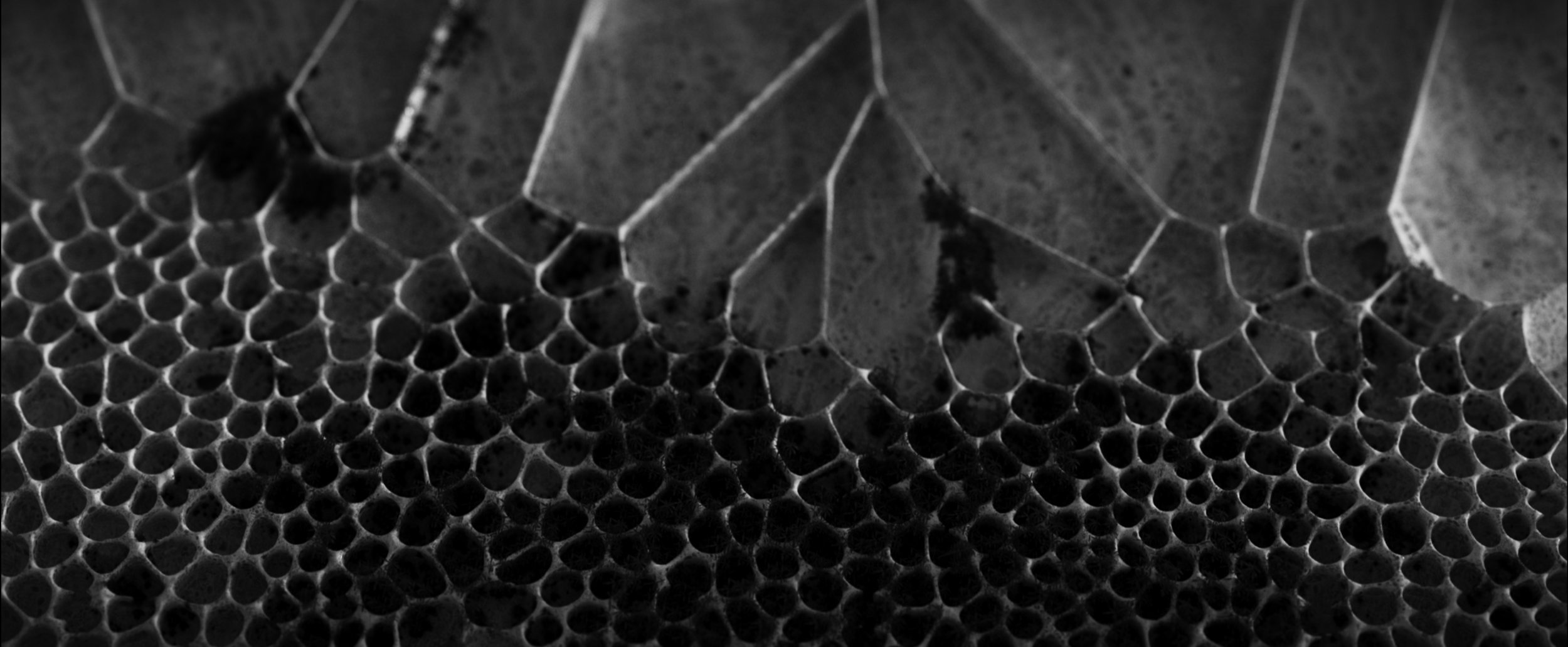 Ariadne is a work heavily grounded on Critical posthumanism as a theoretical approach which maps and engages with the "ongoing deconstruction of humanism". It talks about human in a non-human or in-human manner and  negotiates the pressing question of what it means to be human under the conditions of globalization, technoscience, late capitalism and climate change.
The visual journey develops non-dialectical relationships between the human and its environment, intentionally blurring this distinction. This work in this critical sense functions more like an anamnesis and a rewriting of the human and humanism . Critical posthumanism asks a number of questions that address these complications: how did we come to think of ourselves as human? Or, what exactly does it mean to be human ?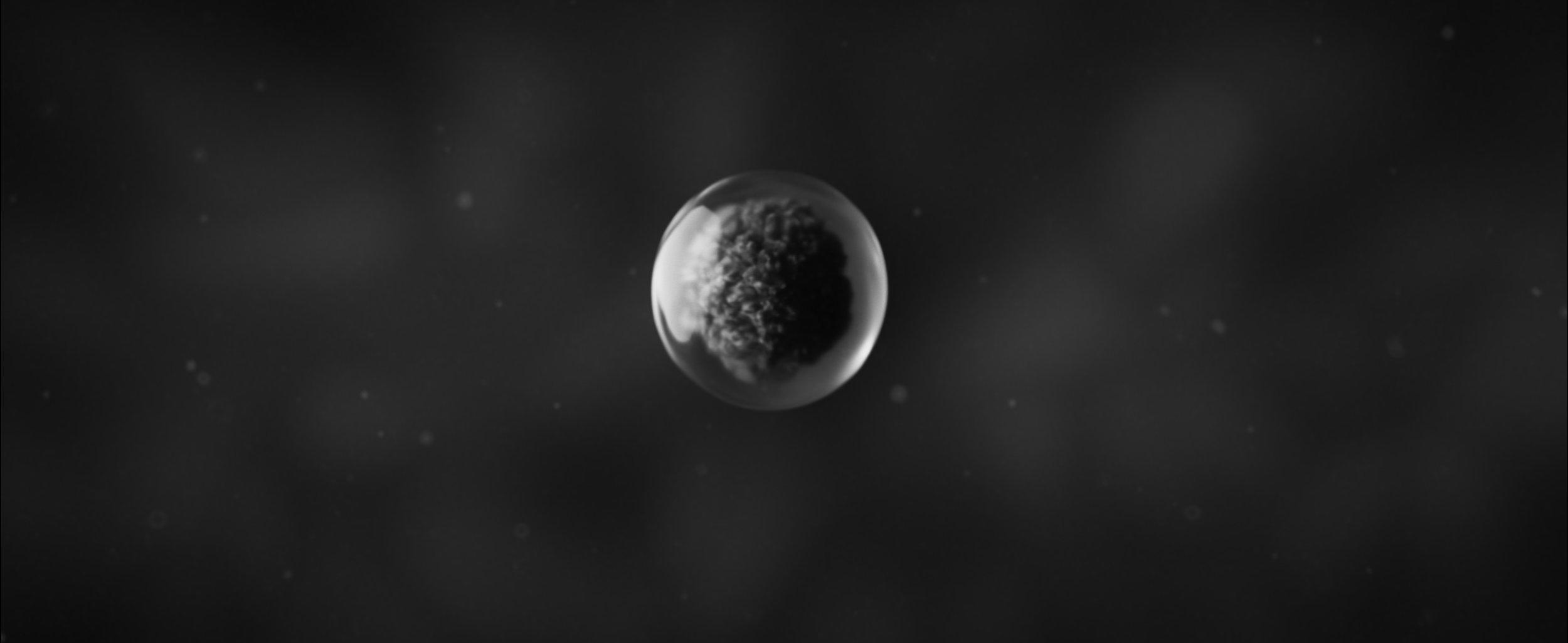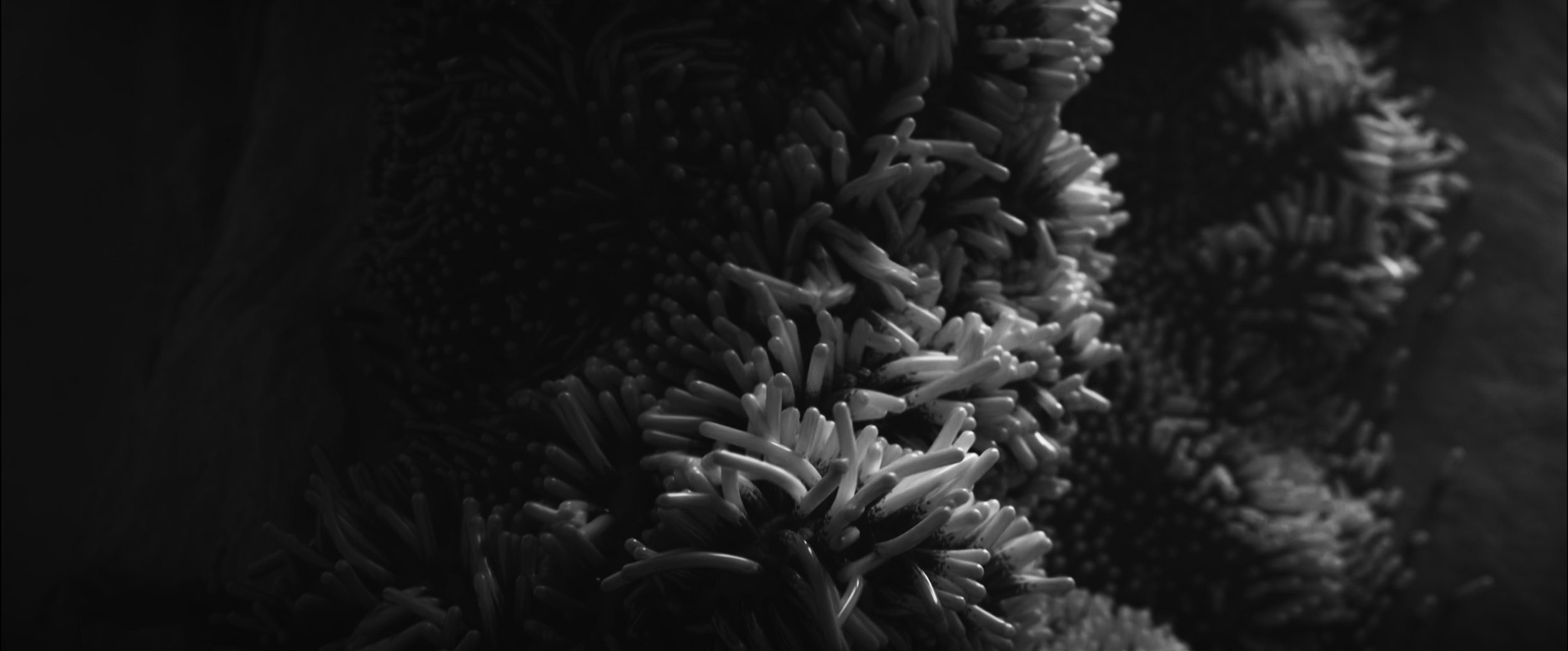 The plot of the film focuses on three biological transformations, three metamorphoses processes through which the main character appears as an integral but not protagonistic part of a Cretan, southern Mediterranean environment. It starts with an imminent death of a creature exhibiting spasmodic movements and its total surrender to be engulfed by plantation and finally get liquified and poured into the sea.
The creature or a sibling appears as a new species, that eats the material that enters the sea and metabolizes it to new substances. A new marine ecology appears in lighter colors and slow motion, in striking contrast to the first part's more chiaroscuro, ominous visuals.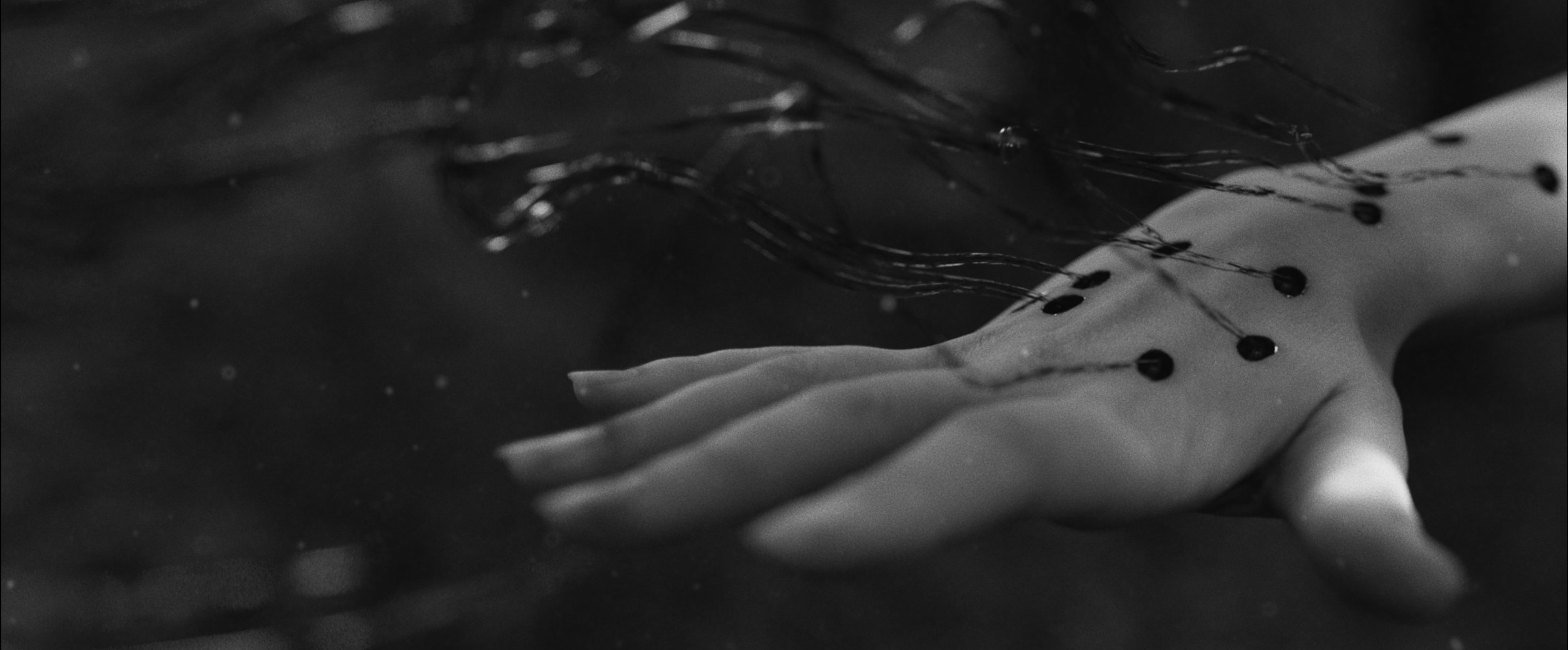 This second metamorphosis is leading us to a scene of birth, a creature seeking a safe place to provide an offspring, a new evolutionary step. The agonizing moments accompanied by intense music are finally leading the viewer to a magnificent birth location on top of a hill. When we shot this scene, without knowing it we saw immediately a new moon above Sofia. That was a moment of awe and revelation, a moment of transcendence as well as one of those seconds that underline one's existence on Earth. 
The scene of birth is followed by a series of fast paced and challenging CGI scenes, a visual gallery of multiple growth effects, spawning from cell mitosis to muscle formations and nerve networks unrolling. But what is born? Glimpses of an animal skeleton and a head pushing a womb lead us to two faces, one of a human and one of a bull. The final scene summarizes all we saw, the landscape, the birth, the camera moving away from a place of personal growth. 
It also pays the biggest tribute to the Minoans, a civilization that flourished on the island of Crete since 3500BC, and one of the major civilizations of the past, with their strong connection to nature, they lived usually half-naked under the sun and their throne rooms were humble.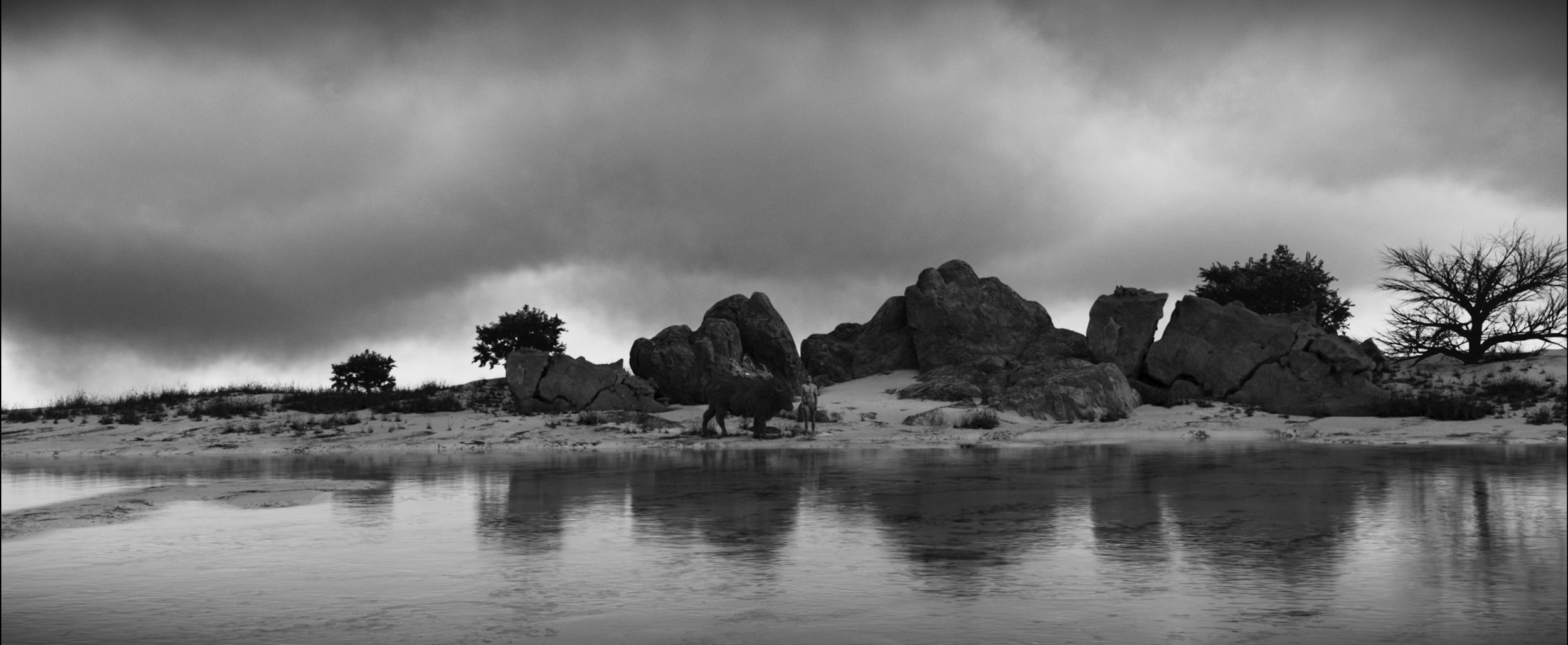 Selected scenes from Ariadne