TITLE
Chamber Music Festival 2018
DATE
SUMMER 2018
CLIENT
CMF
TYPE
BRANDING, ARTISTIC DIRECTION, DIGITAL CONTENT
Chamber Music Festival 2018
BRANDING, ARTISTIC DIRECTION, DIGITAL CONTENT
More than 30 world-class musicians in a timespan of 7 years have established Minoa Chamber Music Festival. The 7th Chamber Music Festival bids farewell to the bustling Summer and welcomes September with a rich palette of musical works. The sand as a metaphor for the limit between light and darkness, the sun of the living and the damp soil of the dead becomes the central player in this musical and visual journey.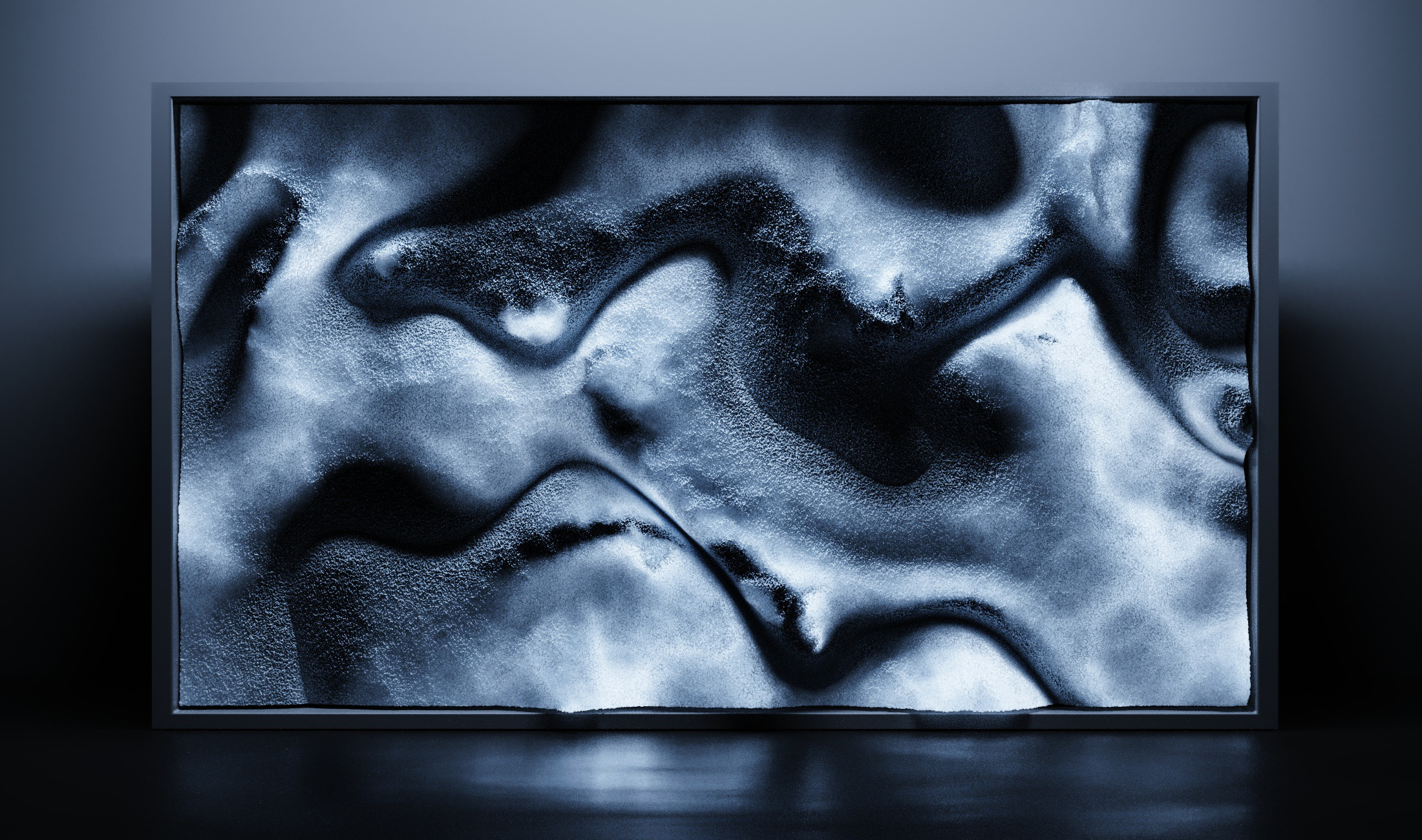 Particle simulations as well as complex noise shaders were used to model a material that resembles a living organism. The concept of light and darkness is further enhanced by streaks of caustics and areas of no light and the flow between those embarks in a never ending loop reminding us of our seemingly binary but also fluid world
Beaches crowded during the summer by visitors from all around the world are reimagined as places of stillness, of contemplation. Experiencing these landscapes under another prism, that of a nocturnal being that examines the lifeforms that develop on the island of Crete, we created an analogy between light strings that expand and "live" on the rocks and sand, or swim in the water, and the actual strings of the chamber music instruments.